Portfolio.
Recent engagements include public relations for the Eastern Idaho Jazz Society and developing a marketing strategy for a Seattle based start-up, as well as the projects described below.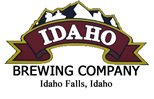 Idaho Brewing Company
Sales strategy and support.
"Chanceux Communications provides practical, effective and affordable services to our small business. We highly recommend Chanceux!"
- Robin VanHorn, Owner, Idaho Brewing Company




StoryCube - The Social Storytelling Network for Kids!
Marketing strategy and content development.

Mountain Brewers' Beer Fest 2011
Poster design and original graphics.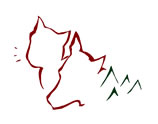 Countryside Veterinary Hospital
Custom graphics and website development.




Shelley Veterinary Hospital
Website design and development.



Idaho Falls Veterinary Emergency Clinic
Website design and development.
Planning and execution of pubic relations campaign; campaign resulted in coverage by 100% of local television news, in addition to local print coverage and online press.
Visit again soon to view more examples of our work.